How Much Do Stamped Concrete Driveways Cost in Maryland?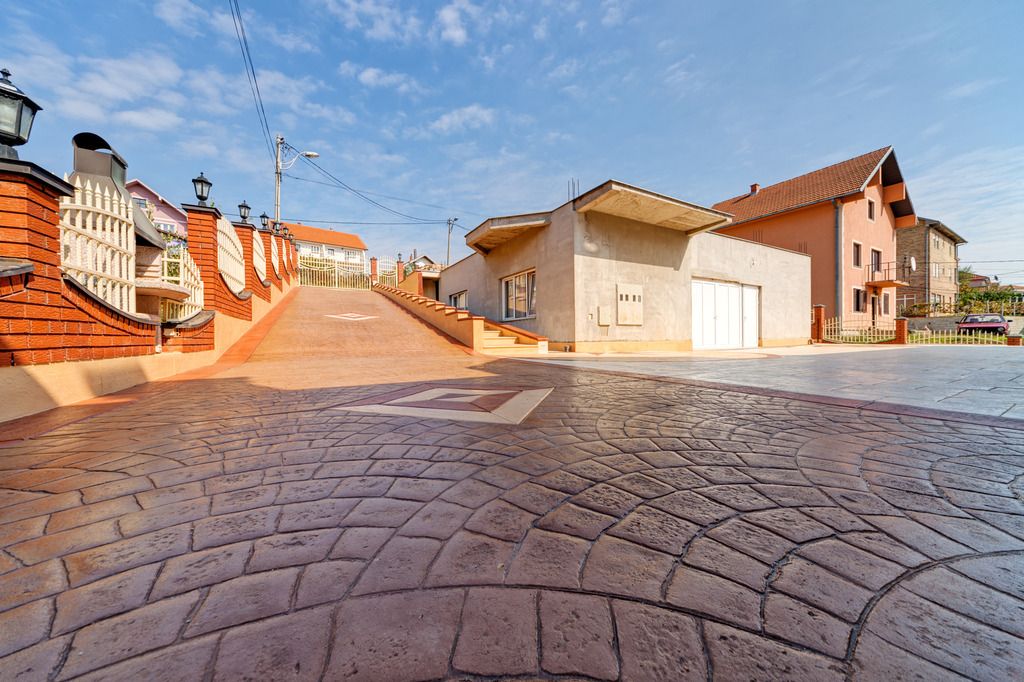 Concrete Driveways
New Concrete – A basic concrete driveway cost is approximately $5 to $7 per square foot. Consider the width of a typical 2 car garage is 20 feet. Add another foot on either side for driveway width for a total width of 22 feet.

If the length of the driveway is 40 feet, about the length of two cars, that's 880 square feet of driveway area.

The approximate cost for a new concrete driveway is $4,400 to $6,200 based on 880 square feet. There are additional factors that can affect the price covered below.


Stamped Concrete Driveways Cost


Expect to pay in the ballpark of $10 to $12 per square foot for a stamped concrete driveway. You can pay more per square foot for custom borders, curves and advanced coloring. Some concrete stamping patterns require more technical skill than others. Advanced design will increase the price of your stamped concrete driveway.

Based on the size above, budget for approximately $8,800 to $10,600 for an 880 SF Stamped concrete driveway.

Factors That Affect Stamped Concrete Driveway Cost
Slopes – Important that water naturally flows downwards away from your property.
Drainage – Does the area need drainage. Be sure to discuss water runoff. Pooling water can become a problem later.
Curves – Curves versus straight designs require careful design. Once the concrete is poured, its permanent. Installing curved forms require extra time and expertise when done correctly.
Patterns – Some patterns require more time and expertise than others. The patterns should appear natural. Joints within patterns need to be touched up. The more joints in a pattern, the more labor required.
Borders – Custom, textured borders look excellent enhancing the curb appeal of stamped concrete driveways. When you look at images of concrete stamping projects, notice the borders frequently have a different color and texture than the main body of the stamped design. This requires more expertise and labor.
Coloring – You can choose single colors or multi colors. Layering various colors adds a more natural appearance. Be sure to discuss the options with your stamped concrete contractor.